Step into our hidden speakeasy, where the drinks are strong, the jazz is hot, and the party never stops. Join us for a private party and experience a night to remember. Don't wait – RSVP now and unlock the secrets of our exclusive venue!
Private Room Pricing 
Enjoy a variety of spaces and pricing for your event. All event pricing is based on 4 hours. Please see hours of operation for venue availability. Do you need more than 4 hours for your event. Contact us for Details.
speakeasy and pool room
$250
Up to 40 PPL
tent, speakeasy and pool
$500
Up to 80 PPL
limestone, Lucy Restaurant / Pizzeria
$200
Up to 25 PPL
Add Ons 
Enjoy a variety of venue specific service offerings to make your event spectacular.
All you can eat Italian beef, mostaccioli, sausage and peppers, salad
Privacy
Private entrance and access to the exclusive bar/speakeasy
Speakeasy Decor
The basement exudes an elegant vintage charm reminiscent of the 1920s, with soft lighting that creates a relaxed and inviting atmosphere.
Private Bar Tender
Relax and unwind in our speakeasy club space as your own private bartender caters to your guests while you kick back and enjoy your favorite tunes.
Catering Options
Take your private party to the next level with our delicious and customizable catering options that will leave your guests wanting more.
Personal Support
A team of experienced event planners to help coordinate and execute the party.
Exclusivity
Multiple designated private party area with exclusive use of the space
Private Restoom 
Enjoy the convenience and exclusivity of our private bathroom facilities, located just steps away from the speakeasy. With no long lines or wait times, you can freshen up in comfort and style, and get back to the party in no time.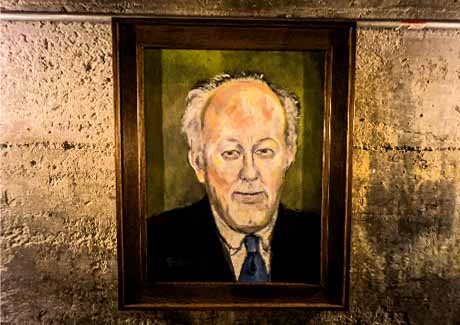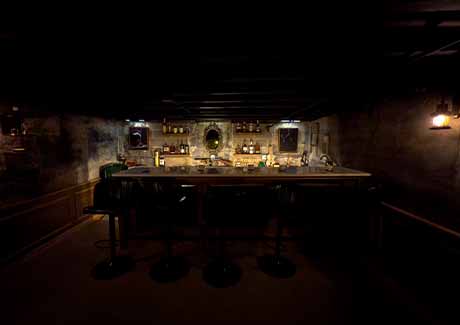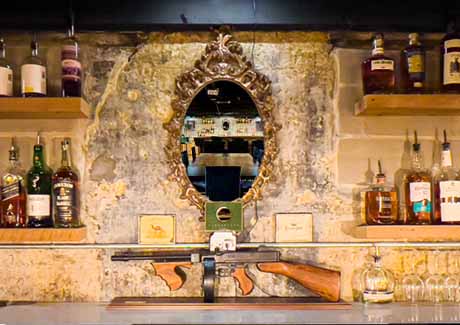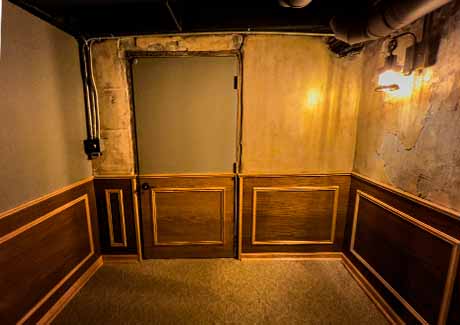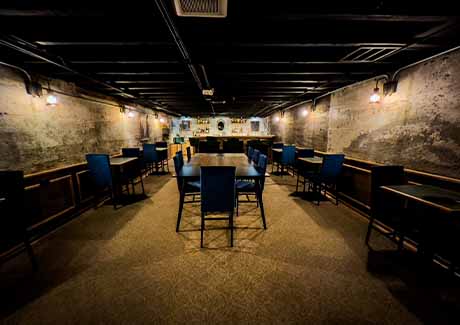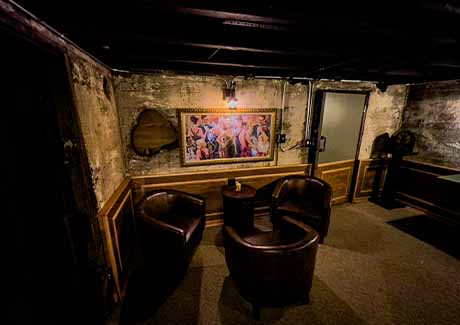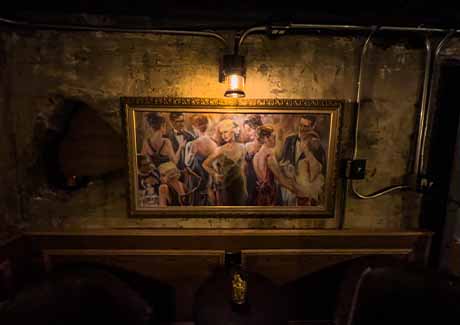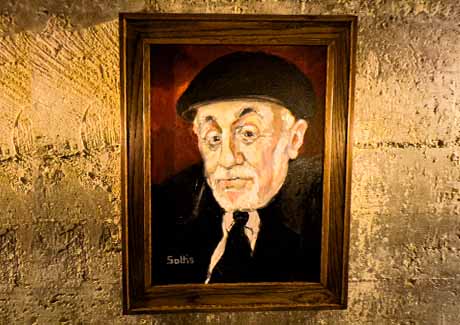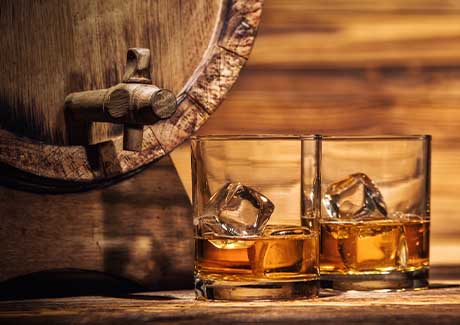 Absolutely! Here's a stellar review for your speakeasy: "From the moment you step into this hidden gem, you're transported back in time to the roaring 20s. The ambiance is unbeatable - from the vintage decor to the jazz music that sets the tone for an unforgettable night. The drinks are top-notch and expertly crafted, and the bartenders are knowledgeable and friendly. The private party area is the perfect place to celebrate with friends and colleagues, and the staff goes above and beyond to make sure every detail is taken care of. I can't recommend this speakeasy enough - it's truly an experience like no other!"
"Absolutely blown away by this speakeasy! The attention to detail in the decor and ambiance is incredible, and you feel like you've been transported back in time. The cocktails are expertly crafted and full of flavor - the perfect accompaniment to the live jazz music that fills the space. The private party area is perfect for celebrations, and the staff is attentive and accommodating to your every need. I can't wait to come back and experience the magic of this speakeasy all over again!"
"What an amazing night we had at this speakeasy! The staff were incredibly welcoming and accommodating, making us feel like VIPs from the moment we arrived. The drinks were exceptional, with a wide range of cocktails to choose from, and the bartenders were skilled and attentive. The private party area was the perfect space for our celebration, with a cozy and intimate atmosphere that made us feel right at home. We can't recommend this speakeasy enough - it's the perfect place to escape the hustle and bustle of the city and experience the magic of the roaring 20s."
121 S. William Street, Thornton IL 60476
MON - TUE
11:00am - 9:00pm
THR - FRI - SAT
11:00am - 12:00am
Drop Us a Line
Don't be shy. Let us know if you have any questions!